---
House Cleaning is not just a service, it is the opportunity to show people how passionate you are when dealing with a customer's house.
Above all, talking about experience, it is certainly very important to have the chance to show how great and proud we are of our activities and the reviews we have from our jobs.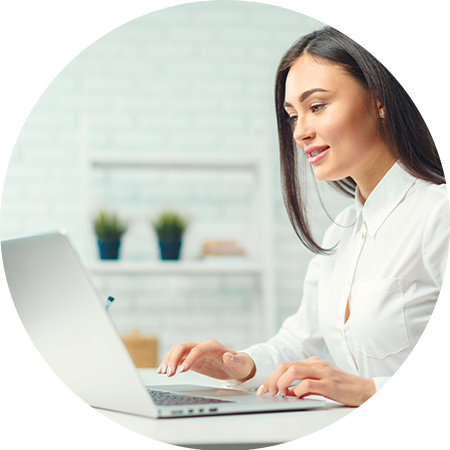 AND HERE ARE SOME OF THEM ABOUT HOUSE CLEANING
"This is my second time hiring BR Performance team to do deep cleaning. Their work is absolutely on the top. The detail service is very rare after working with different cleaning teams through years. They are still working in my kitchen, but I can't wait to share how impressive their work is with all the people in here. I forgot to mention the names of the team: Patricia and Giovanna. Wonderful people and first grade Cleaning service." See us at
Google Business
When we have reviews like that one, the feeling is to get better and better every time to deserve more service appreciations in this way.
Therefore, look at this another example, this time about Deep Clean:
"Five stars x2!!! Patricia and the young lady with her (didn't catch her name) did an amazing job on a deep clean. They cleaned EVERYTHING, way more than I was expecting. I've hired house cleaners in the past that were always just okay. This was the first time my house was cleaned with so much attention to detail. My kitchen is sparkly white again! They were both very friendly and professional. Bonus points because my dog even liked them. She didn't bark like she normally does when people come over, instead she peered through a glass door with her tail wagging. This is rare! Definitely signing up for regular service."
---
Wow! Reading those reviews makes us feel the real pleasure of doing our best every time, doesn't it?
Similarly, when we are requested to work in your house, you will have the spotless place that you love so much!
After that, when you schedule a House Cleaning team to come to your home, you can rest assured knowing that someone will be at your home, ready to go at the time you specified.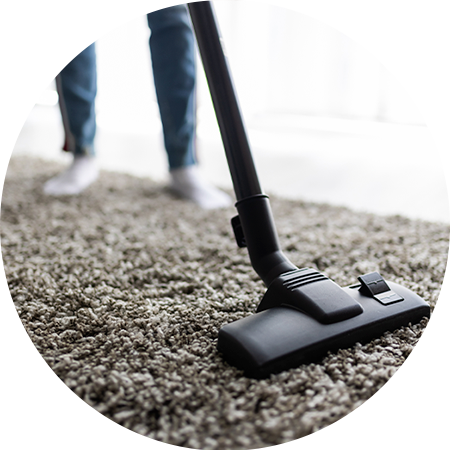 NOW, LET US EXPLAIN A LITTLE MORE DETAILS ABOUT THE SPECIAL HOUSE CLEANING SERVICES WE OFFER:
Move in/move out House Cleaning
In this option, we prepare a home for a new tenant. For instance, after years of dust and grime left by previous tenants, we will clean and sanitize everywhere, from top to bottom. In other words, we will give you a stress-free welcome to your new home.
Steam carpet cleaning
One of the most critical areas of focus is the traffic areas when it comes to maintaining your carpet. If the dirt is not removed on a regular basis, these traffic areas will begin to wear excessively. The dirt is extremely abrasive against the fibers as you walk back and forth on it. We provide professional steam carpet clean services.
Office
A hygienic workplace keeps your employees productive by protecting them from the threat of germs, for example. The cleaner your professional space is, the more likely your customers are to view you as a reliable, competent business. Business leaders and employees have too many tasks to worry about each day to add dusting and vacuuming to their to-do list. In conclusion, that is why our experts step up to offer the reliable assistance you need.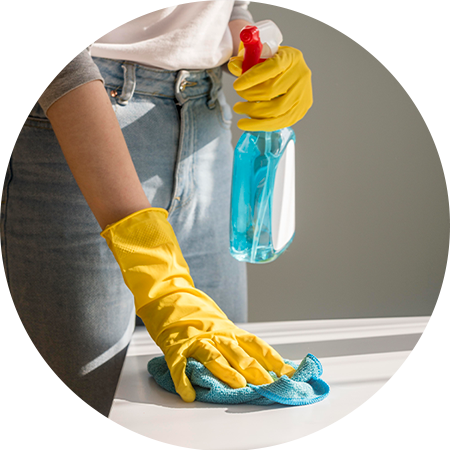 Deep Cleaning
The deep clean service option is a top-to-bottom clean of your home. If you have not had your apartment cleaned professionally over the past three months, we recommend this service. In addition, all the services of a standard clean but with more attention to areas you have forgotten to clean up with the past time. In other words, "Super" clean is what your house will get after that one.
Our deep clean is recommended for the first visit.
After that you can get the standard clean. That will be more than enough to keep your house in Top shape.
AND WHAT DOES THAT INCLUDE IN THIS CLEANING HOUSE?
Certain areas tend to be neglected, when you don't use a cleaning service on the regular daily basis, either because you simply forget or you are in a rush to complete your tasks. We can take care of that.
Where to focus their efforts on is what our cleaning professionals know exactly. Under your bed or that corner you haven't attempted to clean in months. Trust us! We prepare your home for easier cleanings in the future.
Airbnb and rental cleaning services
Hosting Airbnb can be extremely rewarding. You are able to meet travelers from every corner of the world and act as the narrator of your city's story. However, you don't have a team of housekeeping ready to turn over your listing in between reservations and you want to offer a clean hotel-like experience for your guests, we have our experts ready to be there for you.
Our preparation includes fresh linens, washed sheets and towels.
Standard Cleaning
Simple, affordable and convenient. An outstanding cleaning job at an affordable price, that describes our standard cleaning service. Your home transformed in a spotless place. Our professionals systematically review the space, develop a strategy to perform the job and waste no time in removing dirt, sanitizing and vacuuming.
Kitchen, common room and selected bedroom are included in every standard cleaning. Dusting and washing of all reachable surfaces are also included in our standard cleaning. And we bring all the cleaning supplies for free.
Post-construction cleaning
To move into a space that shines, that is what really matters after expending so much time after building or remodeling your house or office. Our clean up crew includes trained experts who will make this difficult job absolutely turnkey. Each team is specifically hand-selected to meet your needs and provides the following services:
• Vacuuming and dusting of all surfaces, ceilings and walls to floors.
• Tops of doors, door knobs, hardware and moldings.
• Gentle cleaning of floors, cabinets, baseboards and counters.
• All glass, stone and metal surfaces gently cleaned.
• Dust removal from blinds, ceiling fans and light fixtures.
• Window cleanings, window frames and glass.
•After our post-construction cleaning, you will be able to unpack in a clear, dust-free environment.